International collaboration for global jetliners
From design through production and onward to final tests and certifications, each Airbus jetliner is the result of wide-ranging expertise, complex logistics, and multinational cooperation across thousands of employees, suppliers and partners.
Design offices and engineering centres
Airbus' principle of global cooperation is built upon a global network of regional design and engineering centres that contribute to the company's full line-up of modern aircraft. The main design office at Airbus' headquarters in Toulouse, France is joined by five additional design offices and engineering centres in Spain, the United Kingdom, Russia, and two sites in Germany.
Looking beyond Europe, Airbus opened its first North American design and engineering facility in 2002 in the heartland of the United States at Wichita, Kansas. This location was expanded in 2010 with a second engineering centre additionally housing a team of in-service repair engineers offering critical support for worldwide customers. Along the U.S. Gulf Coast is the Airbus Americas Engineering facility in Mobile, Alabama, where employees are responsible for various interior elements of Airbus' widebody A330, A350 XWB and A380 jetliners.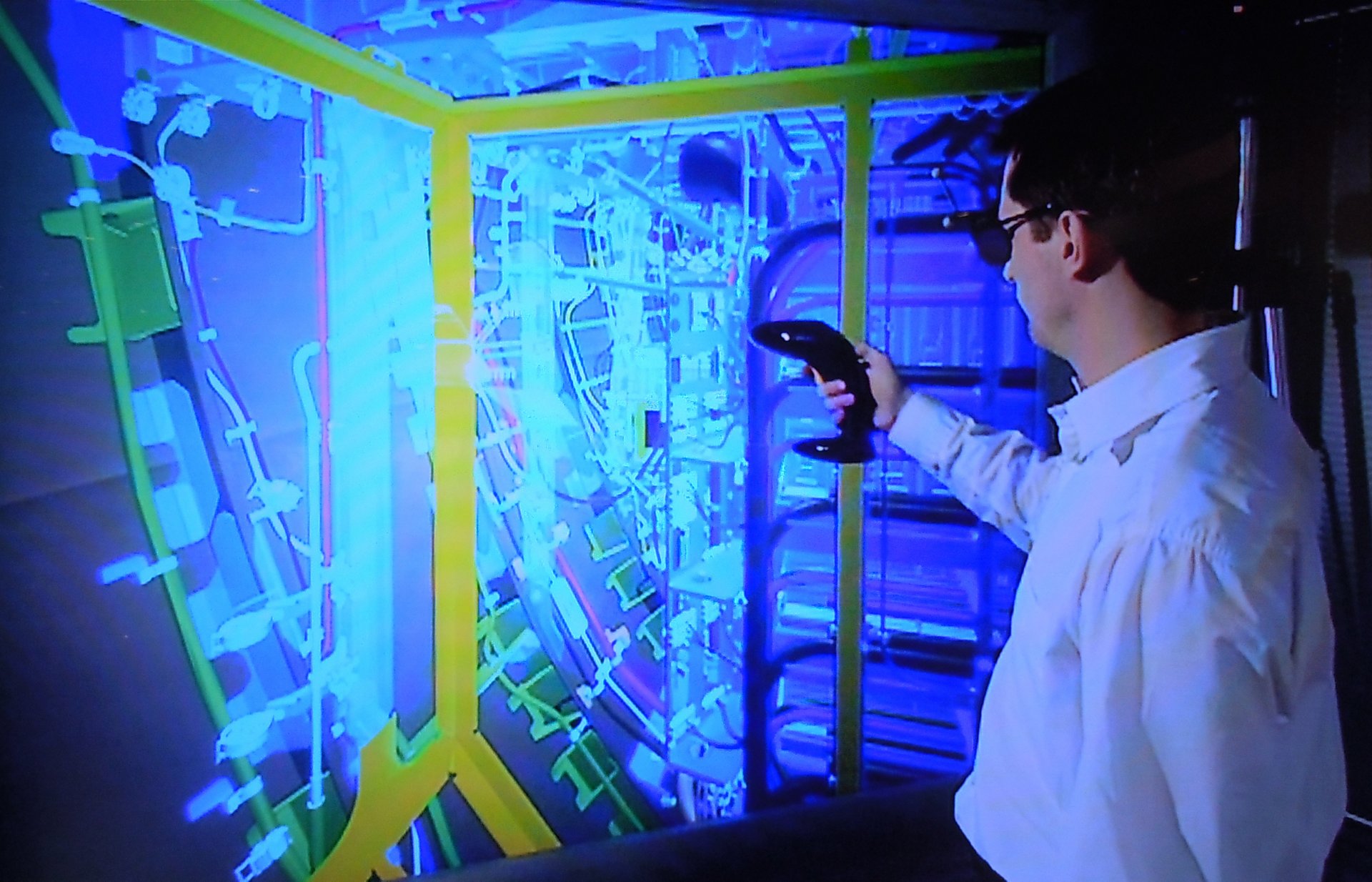 A Realistic Human Ergonomic Analysis development tool – which allows an operator to interact with an immersive full-scale 3D digital model – was used in the design of the A350 XWB.
Airbus opened its first North American design and engineering facility in 2002.
To manage the steep and steady ramp-up of industrial activities and meet continued strong demand for its aircraft, Airbus co-locates key contributing functions such as engineering and procurement with its primary production facilities in Germany, France, the UK and Spain.
In Germany, the city of Hamburg focuses on structural assembly and outfitting of fuselage sections, final assembly of A320 Family aircraft, A380 major component assembly, as well as manufacturing and equipping the rear fuselage sections for the A330 and A350 XWB programmes. Employees in Bremen are responsible for the design and manufacture of high-lift systems for the wings on all Airbus aircraft. Vertical tails are produced at Stade, as are other carbon fibre-reinforced plastic components such as flaps for single-aisle A320 Family aircraft, and spoilers for the A330. All the electronic communications and cabin management systems needed by both crew and passengers are designed and produced at the Buxtehude site.
Employees in Toulouse, France – the headquarters of Airbus – are responsible for engineering, structure testing, flight tests, and more. The area around Toulouse-Blagnac Airport is home to a delivery centre for completed aircraft as well as final assembly lines for the A320, A330, A350 XWB and A380 jetliners. Toulouse Saint-Eloi is responsible for delivering equipped and tested pylons to the final assembly lines. The plant at Saint-Nazaire specialises in structural assembly, equipping and testing of front and central fuselage sections for the entire Airbus family. Nantes specialises in the manufacture and assembly of the centre wing boxes for all Airbus aircraft, and is a leader in creating carbon fibre-reinforced plastic structural parts.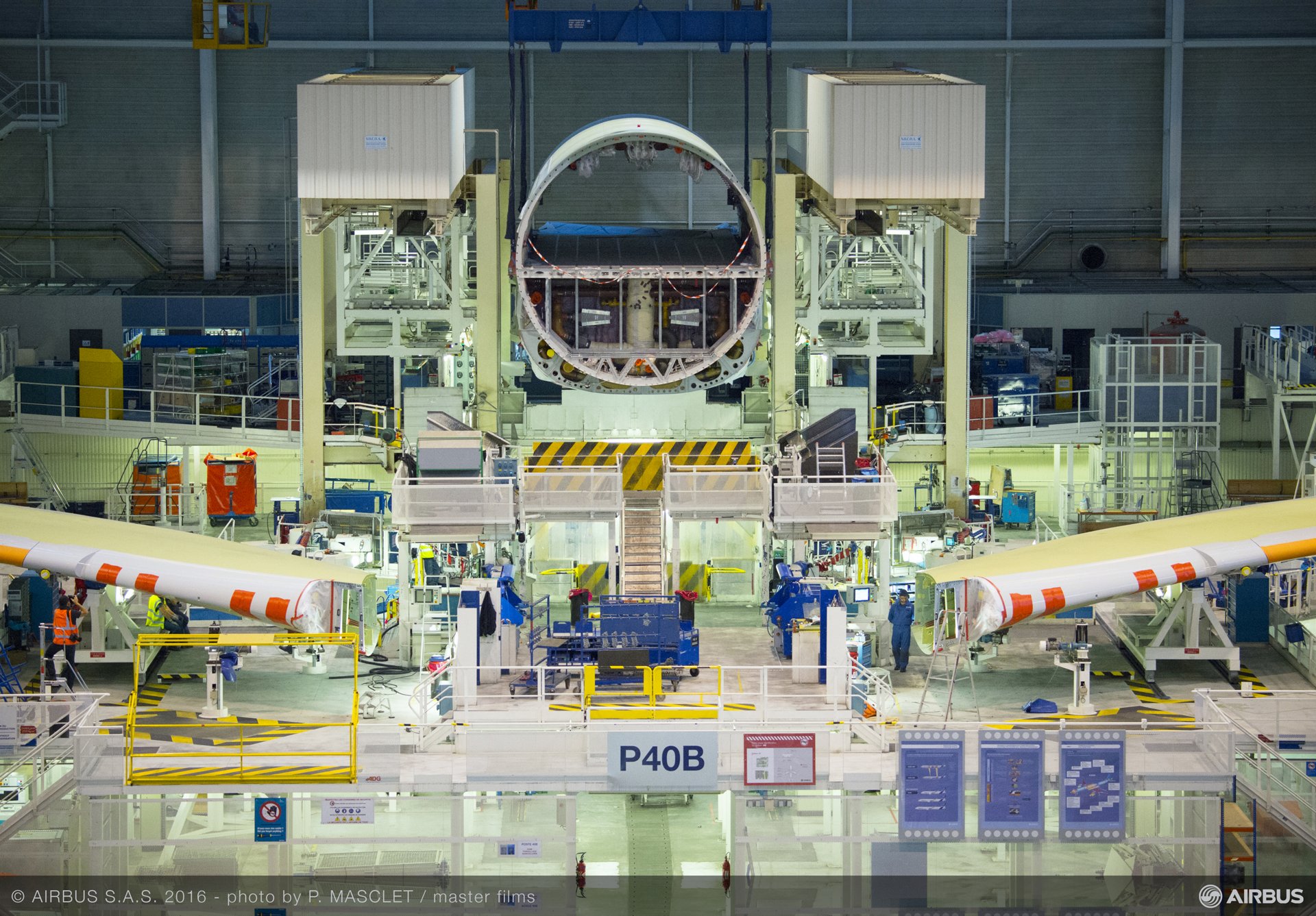 The elements of an A330neo widebody jetliner start coming together at the final assembly line, or FAL, adjacent to Toulouse-Blagnac Airport in southwestern France. The A330 Family integrates the latest developments from the A350 XWB and A380 aircraft families to maintain its position as the best in its class.
Located in North Wales, UK, Airbus' Broughton site assembles wings for the company's entire family of commercial aircraft – more than 1,000 per year. The city of Filton focuses on engineering and research & technology groups for wing design, landing gear and fuel systems design and testing, and the manufacturing of various components.
The Airbus Getafe, Spain location specialises in aeronautical component engineering, design, production and assembly, utilising both metallics and advanced composite materials to manufacture airframe components for all Airbus aircraft. The Illescas site is a leader in manufacturing composite aeronautical components, mainly large-scale or complex shaped parts as the A350 XWB's wing lower cover. Puerto Real, in the south of Spain, specialises in the automated assembly of movable surfaces (rudders and spars) for all Airbus jetliners and produces the horizontal tail boxes of the A350 XWB.
Airbus' primary production facilities for commercial aircraft are in Germany, France, the United Kingdom and Spain.
Transport of major aircraft sections
A customised, in-house transportation system was developed by Airbus to solve the need to move large, pre-assembled sections of jetliners from their production locations to the final assembly lines. A fleet of five A300-600ST Super Transporters fly completed fuselage sections and wings between cities.
Based on the Airbus A300-600 aircraft, the A300-600STs were modified with a bulbous main-deck cargo cabin, earning them the nickname "Beluga," after the arctic white whale with a similarly prominent forehead. The Super Transporter is able to carry a 47 metric tonne (103,616 lb) payload over a range of 1,667 km (900 nautical miles).
To meet its growing transport needs in support of the company's production network, Airbus is introducing a new-generation airlifter, the BelugaXL, which is based on the A330-200, and is similarly modified with a bulging upper forward fuselage for an enlarged cargo area.
When Airbus began production of its double-deck A380, the superjumbo airliner's size required its fuselage and wing sections to be shipped via a surface transportation network with specially-commissioned roll-on/roll-off ships to the Toulouse final assembly line. Most A380 sections are transported to Toulouse by sea, river and road, while smaller components – such as the vertical fin produced in Stade or the nose section produced in Méaulte, France – are carried in Airbus' Beluga fleet.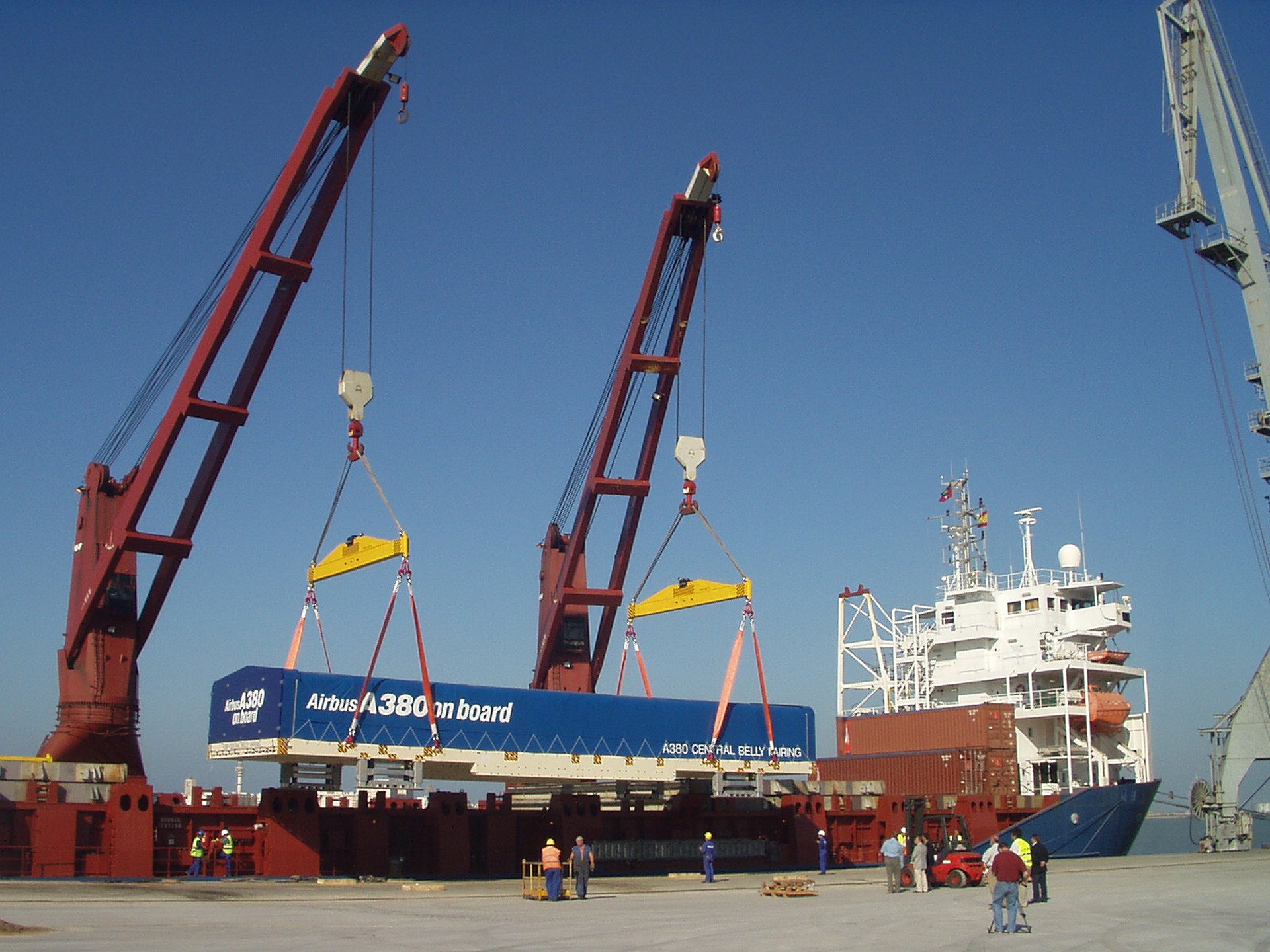 A380 fuselage and wing sections are shipped to the final assembly facility in Toulouse, France by a surface transportation network that includes specially commissioned roll-on/roll-off ships.
Expanding on its original final assembly lines, or FALs, in Toulouse and Hamburg, Airbus opened two additional FALs to better meet market demand: in Tianjin, China in 2008 – the first such facility for Airbus to be located outside of Europe; and in the United States at Mobile, Alabama, in 2015. Both Tianjin and Mobile perform final assembly of A320 Family aircraft – the most successful and versatile jetliner family ever.
Covering the product line of commercial aircraft, the full complement of Airbus jetliners is built in Toulouse: the A320 Family, A330 Family, A350 XWB, and A380. Hamburg has responsibility for the A318, A319, A320 and A321. Tianjin assembles A319s and A320s, while the newest FAL in Mobile, Alabama produces A319, A320 and A321 jetliners.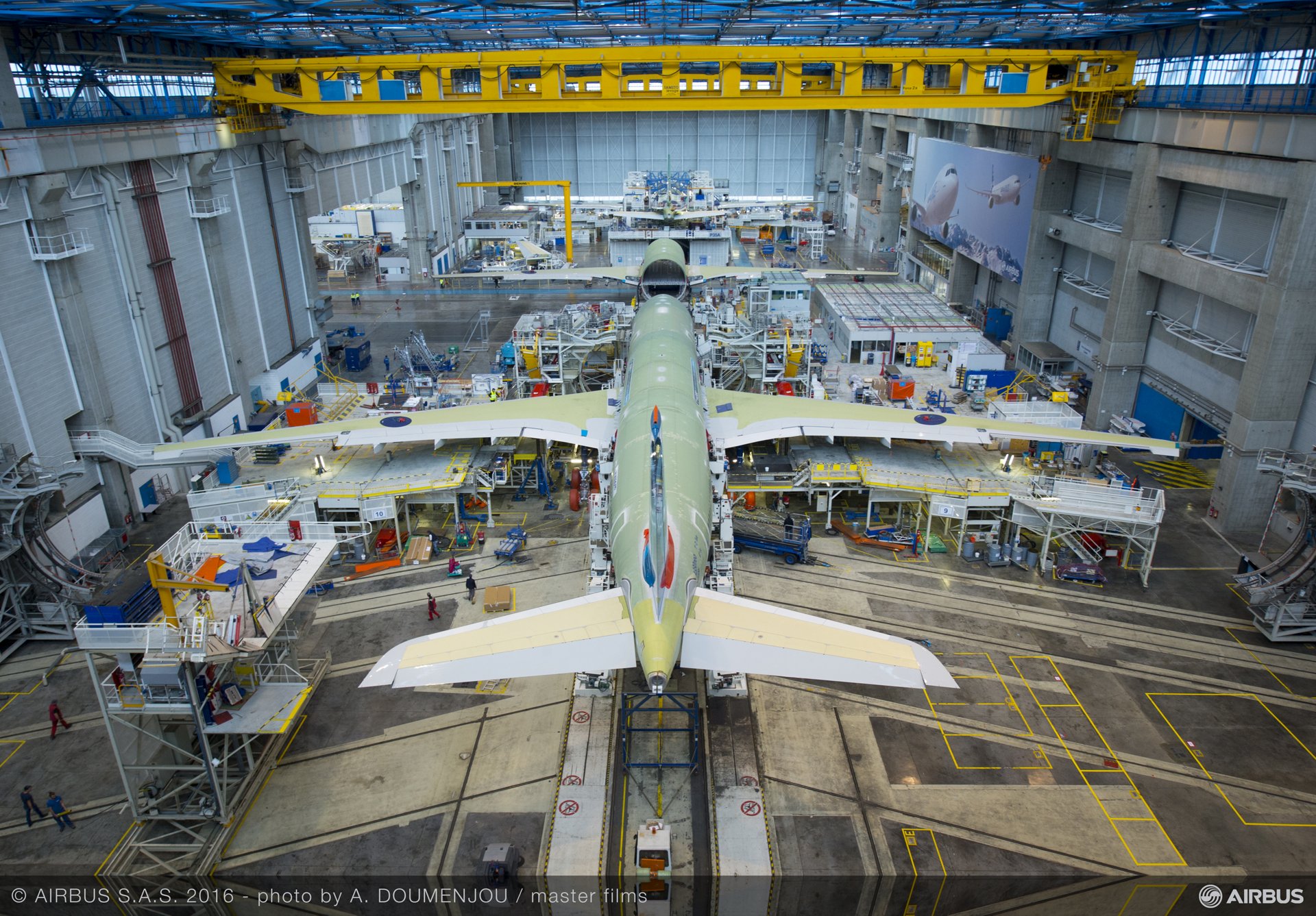 With its major structural components assembled, an Airbus A330neo begins to take shape at the final assembly line in France. In addition to housing a delivery centre for completed aircraft, the Toulouse-Blagnac site is also home to final assembly lines for the A320, A350 XWB and A380 jetliners.
Test programme and certification
Before Airbus jetliners reach series production, the initial aircraft must first undergo a rigorous flight test and certification campaign. This campaign involves gruelling tests that include – among many others – maximum wing bending at limit load, fuselage pressure tests and fatigue tests, performance in both extreme hot and cold weather conditions, low speed takeoffs, rejected takeoffs and landings, engine water ingestion tests, among others.
To illustrate just one Airbus aircraft product line, testing and certification of A320neo jetliners involved six versions, three variants with two different engine options each: CFM International's LEAP-1A and the Pratt & Whitney PurePower PW1100G-JM. The campaigns also confirmed these aircraft met the company's performance targets in terms of fuel consumption and range.
The "Type Certificate" – issued to signify the airworthiness of an aircraft manufacturing design – is followed by the "Airworthiness Certificate," which authorises aircraft operations in a certain countries or regions. Once approved and certified, the aircraft is cleared for service and full-scale production begins.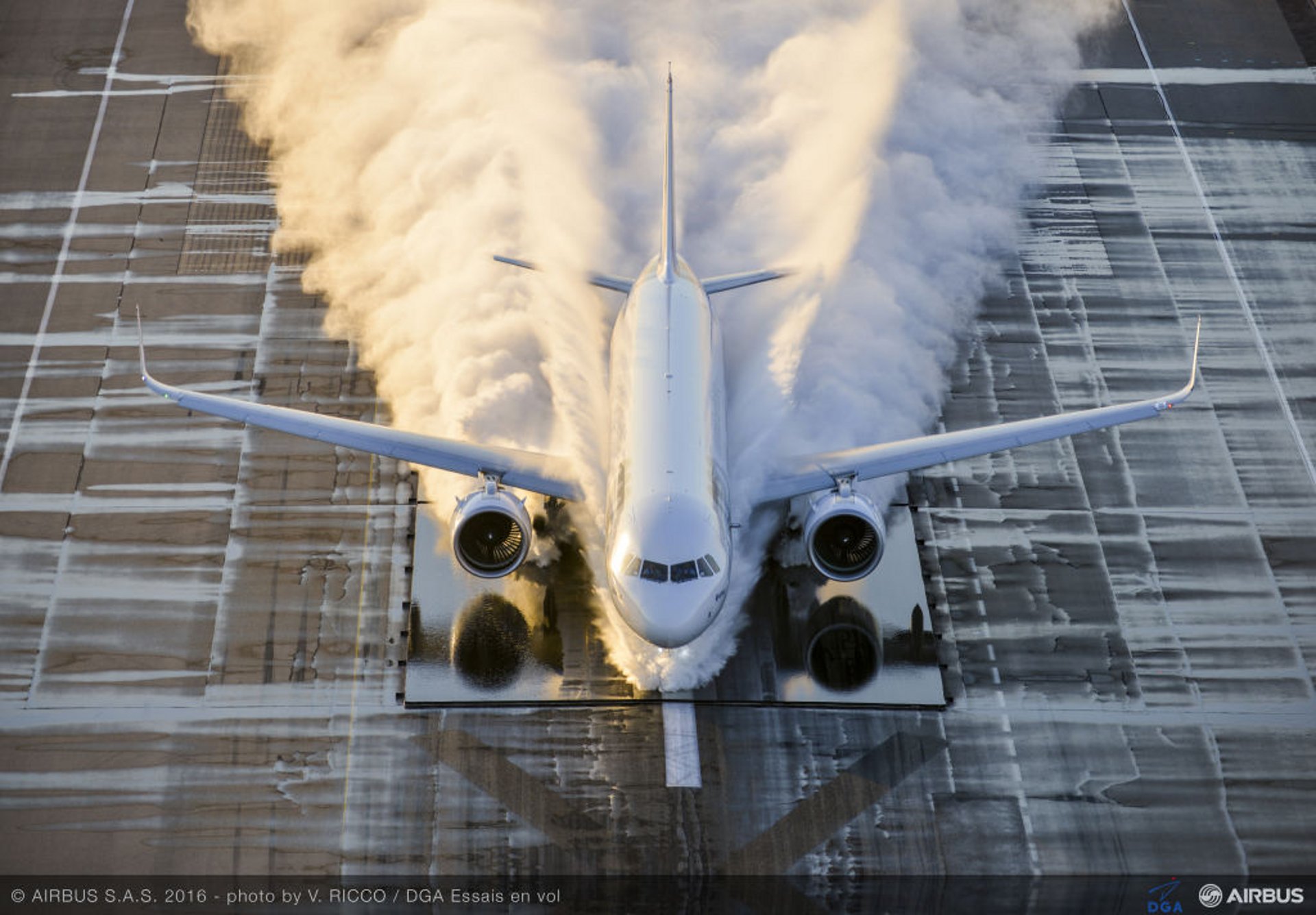 An A321neo passes through a purposely-inundated runway as part of a testing programme that includes the aircraft's ability to safely handle a rejected take-off, and its performance in both hot-and-high and extreme cold conditions.
Article source: Airbus
Related articles