ANA HOLDINGS INC(ANA HD) is proud to announce the launch of a new virtual reality travel experience, Beyond Tokyo, in honor of the annual "Hachiko" Day on April 8th. Beyond Tokyo is created by ANA HD in collaboration with US-Japan venture and corporate innovation firm World Innovation Lab (WiL), and The Soap Collective, a San Francisco-based VR creator. The experience pays homage to "Hachiko" – Japan's most legendary loyal dog – by reimagining his story in virtual reality, among showcasing other facets of Tokyo Japan.
Beyond Tokyo is one of many exciting new projects to emerge from ANA HD's "JUST FLY initiative", an incubation program in collaboration with WiL, to develop new concepts beyond ANA HD's core airline business. "JUST FLY" is particularly focused on developing next generation travel, commerce, and lifestyle experiences. The initiative builds on ANA HD's leading expertise in global travel and hospitality, and explores new opportunities leveraging the latest emerging technologies. With Beyond Tokyo, ANA HD's goal is to develop new and innovative ways to explore the world, and to encourage more people to travel in reality after the virtual experience.
"ANA HD is all about connecting people" says Beyond Tokyo Project Director, Digital Design Lab, Yusaku Zach Osumi. "We are focused on exploring new ways to link people, beyond our core airline business, and to encourage more people to travel the world. Virtual reality presents unprecedented opportunities to connect people from different places and cultures, something that's all the more important today. We challenged ourselves to create this new kind of travel experience, using high quality VR, to encourage more people around the world to experience Japan. We are delighted to have partnered with leading creators and channels in the VR community including World Innovation Lab, The Soap Collective, and HTC." ANA HD will leverage their experience creating Beyond Tokyo and user insights gained to continue to develop innovative experiences that inspire people to travel more and learn about new cultures.
Beyond Tokyo is a new and different kind of VR travel experience. Users can explore the popular neighborhood of Shibuya in an immersive environment that showcases different points of interest via 360 videos, audio narration, pictures, and interactive storytelling – all from the comfort of their own home. They can feel the energy at the nexus of the famous Shibuya Crossing Scramble, join locals and unwind at an izakaya restaurant, check out fashion central Harajuku, experience the Zen at a Shinto shrine, uncover quirky urban legends, relive the heartwarming true story of Japan's most legendary loyal dog, Hachikō, and more. It is a family-friendly experience for all ages, and for anyone who want to travel to Japan or simply learn about new cultures.
"We are thrilled to have such a new and different VR experience like Beyond Tokyo join our Viveport platform. It is with this kind of high quality and purposeful content suitable for all ages that we could help boost consumer interest in VR." says Rikard Steiber, President of Viveport.
"We're excited to be part of the creation of Beyond Tokyo, a collaborative partnership in the truest sense." says Gen Isayama, CEO and Co-founder of WiL. "It's a combination of ANA HD's forward thinking vision of blazing the trail in creating a new, immersive way to travel, The Soap Collective's creative and VR expertise, and WiL's network of local insiders in Japan and advisors in the VR community in Silicon Valley. And we are excited to partner with HTC, a pioneer in VR globally. We look forward to more opportunities to collaborate with our corporate partners and startups across the globe in creating a new generation of experiences and services."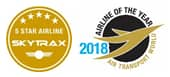 Contact: ANA Corporate Communications, TEL +81-3-6735-1111, publicrelations@ana.co.jp
Related articles
Tagged as: Abuja, Airbnb, Alec Berg, Apple Inc., Associated Press, Brad Stone (journalist), Budapest, San Francisco, San Francisco Bay Area, Silicon Valley
Categorised in: Air Transport and cargo, Airline